The 2018 daily fantasy CFL season on DraftKings started off with a whimper a few days back with the announcement of that their contest offerings would primarily be single game Showdown slates and never, NEVER, four game slates again. By Monday afternoon there was a four game slate. FIGHT THE POWER! Last season they tried to reduce the contest offerings to two game slates and backtracked as well. Always make your voices heard players. Don't enter contests just because they're what DraftKings wants to offer you. Demand the contests you want to play and the game will get better for all of us!
PROJECTIONS OFFER
It is year three for daily fantasy CFL contests on DraftKings and DailyRoto has you covered with a special offer. Get insight into the top QBs, breakout WRs, top stacks and more, whether you are playing in cash games or tournaments. This year we will bring you the same free CFL content we've offered in previous seasons, highlighting some of the best CFL fantasy plays. Want to take your game to the next level with projections? Us too. We are partnering with Ben Kramer and Dylan Cooper to offer DailyRoto users access to their CFL fantasy football projections.
While this is not an "official" DailyRoto product (rather something they are doing independently), we definitely endorse their work and encourage you to check it out. We are comfortable saying that nobody puts more time and effort into projecting the CFL than Dylan and Ben do.
A subscription for all 20 weeks of the regular season will be available for $75, while a monthly subscription is available for $25 per month. Ben and Dylan will be offering their projections each week, available through PayPal, and you will receive a link through your email to the sortable projections page once week one projections are live.
If you have any questions reach out to them on twitter @benyamen and @dcoop328_ and they'll help you out.
IMPLIED TEAM TOTALS
Calgary – 31
Edmonton – 29.5
BC – 27.75
Toronto – 26.75
Saskatchewan – 25.25
Winnipeg – 23.5
Hamilton – 22
Montreal – 21.25
At first glance, all these implied team totals from the Vegas odds look about right. There's nothing much to quibble with. It could be argued that the BC offence led by Jonathan Jennings – possibly last season's most disappointing fantasy QB – has a lot to prove before an ITT of 27.75 feels comfortable, but the Als defence is a great place to start for a turnaround.
Calgary checks in again on top of the team totals with 31 points and their matchup with Hamilton certainly justifies that. Frankly, 31 may be a little low. The issue with Calgary ITTs last season was how often those points were scored on defence and special teams. The number itself was often misleading as the Stamps offence turned to ball control mode for much of the game and didn't generate much fantasy production for offensive players. The additions of Eric Rogers at SB and the move to Terry Williams at RB though gives the offence some added octane. The issue on this slate is that so many Stampeders project well that not all of them can possibly go off. It will be important to pick and choose whether to invest in the Calgary passing game or running game during lineup construction.
A few weather related notes are worth mentioning for this slate. There is a significant chance of rain in Winnipeg on Thursday which could lead to less than ideal playing conditions for the high-flying aerial attack of Edmonton. Winds in Regina are forecast to be sustained at 18 mph with gusts over 27 mph which may also be an impediment to passing attacks. Toronto passes at a higher rate than any team in the league so it may be wise to temper expectations for the Argos passing game. Wind forecasts are notoriously finicky this far out, so be sure to check on the forecast later on in the week.
UPDATE – It now appears winds in Regina should be quite calm for Friday night.
QUARTERBACK
Mike Reilly, EDM – $11000
Bo Levi Mitchell, CGY – $9800
Jonathan Jennings, BC – $9500
Punt Single
Chris Streveler, WPG – $6700
Mike Reilly will sit atop the QB projections pretty much every week so long as he's playing. No player at any position was as consistent in 2017. Winnipeg gave up the 2nd most yards per pass attempt last season at 8.5 while allowing the most passing TDs per attempt as well. It's a great matchup for the top passer in the league. He is far and away the top projected QB on the slate. The loss of Adarius Bowman and Brandon Zylstra is hard to overlook, but replacements including Duke Williams, Kenny Stafford, and Bryant Mitchell proved their capability to fill those roles in the offence last season while Bowman and Zylstra were injured. Reilly is FAR AND AWAY the highest projected player on the slate. It's hard to go elsewhere at the position unless you are going the full contrarian route.
If you don't want to pay up for Reilly, things get much more muddled as the next five passers all project within three points of each other. With that being the case I'd opt for the QB with the best remaining matchup in Bo Levi Mitchell. In 2017 he was a much better real-life quarterback than a fantasy quarterback, but the return of Eric Rogers may change that. Hamilton allowed the most passing yards per attempt last season at 8.6 and allowed the third most passing TDs per attempt. Bo Levi is a riskier play than Reilly but he will also be much lower owned given his lean 2017. Calgary double stacks also come much cheaper than Edmonton ones so it leaves more salary to invest at RB.
The other full priced QB in week one worthy of consideration is Jonathan Jennings. It doesn't feel good. It actually feels pretty uncomfortable to consider Jennings at essentially the same price as Ray, Mitchell, and Masoli. That being said, the matchup with Montreal is wonderful and Jennings does have some solid receiving weapons in Burnham, Arceneaux, Rainey, and the new addition of the Ricky Collins Jr comebackSZN. Montreal allowed the second highest rate of passing TDs per attempt in 2017 and created the second fewest turnovers on defence. If Jennings is going to be better this season, he'll have to show it in week 1.
In Winnipeg, Matt Nichols looked to come back from an injury filled end to 2017, but opens 2018 injured again. A non-contact knee injury has him out 4-6 weeks, so rookie Chris Streveler is getting the starting nod in Winnipeg. Edmonton was a pretty tough passing matchup in 2017 allowing the second fewest passing yards per game and second fewest total passing touchdowns at 25. With a number of injuries in their defensive secondary though, they may not be as tough a matchup as usual. Streveler's rushing ability may be his saving grace as a fantasy quarterback this week. During his time in college, Streveler rushed 11.2 times per game as a quarterback while averaging nearly a rushing TD per game as well. This is professional football, and Streveler isn't Manziel, but Streveler is at least a starting QB and is the best cheap QB on the slate.
RUNNING BACK
James Wilder Jr., TOR – $7500
Terry Williams, CGY – $6100
Andrew Harris, WPG – $7700
CJ Gable, EDM – $7300
Punt Single
Tre Mason, SSK – $5400
James Wilder Jr. came on like a stunning force of nature after a relatively slow start to his career in the CFL. Through the final six weeks of the regular season, no player was more dominant. This week's matchup with the Riders isn't ideal as they allowed the fewest rushing TDs per attempt by a wide margin in 2017. He was held off the scoreboard and had a below average yards per attempt in each matchup versus the Riders in 2017. If he's going to excel it's likely going to be as a receiving threat. As I mentioned earlier, the winds may be up Friday night in Regina, so short passes to Wilder may be in the cards.
It's not yet confirmed, but Terry Williams is expected to take over as the starting running back for the Stampeders this season. His lone start in 2017 creates expectations for astronomical production that isn't sustainable week to week, but Calgary has the highest implied point total on the slate at 31 points according to Vegas odds, so his opportunities to score should be there. Hamilton gave up the fewest rushing yards per attempt last season at 4.7 though, so his production will likely come through volume rather than efficiency. Williams is priced significantly below the other lead backs on the slate so the cost savings is nice, but he'll also likely be highly owned.
With Matt Nichols out and a rookie QB starting in his place, the Bombers will likely lean on Andrew Harris heavily to start the season. He may not get a lot of carries as a rusher, but the Eskimos penchant to give up yards on the ground may make him efficient when he does get carries as Edmonton allowed a league worst 5.8 yards per carry last season. It's also likely he receives 7-8 targets in the passing game as a quick outlet pass to take the pressure off Steveler. It's also entirely possible that Steveler turns the Bombers offence into a LeFevour level dumpster fire, bogging down Harris completely. There is some risk taking the running back on a team with a rookie QB.
On the other side of this Thursday night matchup is C.J. Gable. Gable was really hampered by a lack of volume for years in Hamilton, and his arrival in Edmonton's run-heavy attack was a boon to his value. The Eskimos are known for their passing attack, but they actually ran the highest percentage of running plays of any team in the league in 2017 at 35.9%. Given Edmonton has the highest projected pace on the slate at 61.4 plays, Gable should get plenty of opportunities as a rusher and receiver.
If looking for cheap option at RB or Flex, Tre Mason is likely the best bet. Let other folks chase after return specialists in week one. If a guy isn't getting any touches on offence it's way too much risk to should with so many other reasonably priced options on the slate. The Riders are likely to split the workload between Mason and Messam this week, but at Mason's price he doesn't have to do much to be a decent value. My expectation is that Messam is primarily a blocking back on second and long plays when the Riders want to use five American receivers on the field. Mason will likely get most of the work as a ball carrier and receiver as he is easily the faster, more elusive, and better receiving back.
RECEIVER
Eric Rogers, CGY – $5500
Kamar Jorden, CGY – $7700
Brandon Banks, HAM – $8700
SJ Green, TOR – $8900
Naaman Roosevelt, SSK – $8100
Bryan Burnham, BC – $8300
Derel Walker, EDM – $9200
Vidal Hazelton, EDM – $7100
Duke Williams, EDM – $7400
Punt Single
Caleb Holley, SSK – $5000
Jordan Williams-Lambert, SSK – $3000
Ricky Collins Jr., BC – $4800
Anytime that the top projected player at the position hasn't played in the league in two years, there's admittedly some fragility to the projection. That being said, Eric Rogers was that good in 2015. Between his big play ability and a juicy matchup against the TiCats secondary that allowed the most passing yards per attempt and third most passing touchdowns per attempt last season it's tough to ignore him. The price tag on Rogers is, frankly, ludicrous.
UPDATE – Eric Rogers is not guaranteed to play Saturday after missing much of training camp. Watch for depth chart as they are released.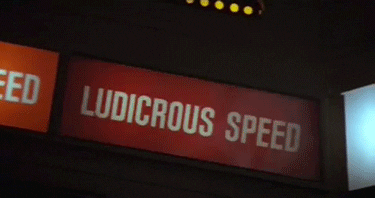 His teammate Kamar Jorden comes at a significant bump in salary, but also has a bit more recent track record for production. Jorden was the clear top receiver in Calgary last season, and the offseason retirement of Marquay McDaniel made that even more certain. Jorden seemed in mid-season form in the preseason and is a great, albeit, more expensive option in the Stampeders passing attack.
Brandon Banks became the Brandon Banks we always wanted in the second half of 2017 after June Jones took over as head coach. His ability to break big plays, coupled with his ability as a return man, gives him a higher ceiling than any other player in CFL daily fantasy contests. The thing that keeps him down this week are the dominant Calgary defence and special teams units. There are some cracks in the wall in Calgary after losing pass rusher Charleston Hughes and two of their starting DBs to free agency but going into the season they are still expected to be the toughest matchup for opposing offences in the league. It's a tough draw for Banks, but the matchup will also likely keep his ownership down in tournaments.
The Riders improved pass rush this season with the additions of Charleston Hughes and Zack Evans may make it tougher on opposing passing games, but the workload of S.J. Green is near unmatched. At 9.2 targets per game in an offence that ran the second highest percentage of pass plays in the league in 2017 at 71%, Green should still have lots of opportunities to produce. Keep an eye on the weather Friday night as high winds may hamper his ability to create big plays.
On the other side of the field, Naaman Roosevelt looks to return from an injury marred 2017 with new quarterback Zach Collaros. Roosevelt has the hands to be a consistent possession receiver and the speed to take plays deep. It's a difficult matchup given the Argos allowed the third fewest passing yards per attempt and third fewest passing TDs per attempt in 2017, but Roosevelt should get plenty targets. Again though, keep an eye on the winds going into gametime.
Bryan Burnham has been one of the most efficient receivers in the league since his breakout in 2016 and gets a great matchup versus Montreal in week one. Montreal allowed the second most passing TDs per attempt last season, so his big play ability may be on display in Vancouver on Saturday. If Jonathan Jennings can return to decent form there will be passing scores to be had for this receiving corps. If Jennings in 2018 though looks like Jennings in 2017, Burnham becomes a pretty expensive risk.
Rounding out the top projected receiving options are the trio of receivers from Edmonton – Walker, Hazelton and Williams. Edmonton projects to run the highest number of plays on the slate at 61.4, so Walker should have every opportunity to produce. The departure of Zylstra and Bowman in the offseason only makes his veteran presence that much more valuable. Other Eskimos receivers are cheaper than him, but none are more proven.
Over 200 targets opened up to be redistributed in the Eskimos passing game for this season, and the top two bets to soak a lot of those up are Vidal Hazelton and Duke Williams. Hazelton is likely to take Bowman's spot in the offence at boundary SB while Williams looks to fill Zylstra's role as outside field SB. Duke Williams is a physical stud with the tools to be one of the most dominant receivers in the game if he gets the opportunity to shine. A move inside to SB from field WR this season should increase his role in the passing game significantly. Field WR is a wasteland in fantasy terms as you can read about in my piece from last season.
Other beneficiaries of increased playing time this season are Caleb Holley and Jordan Williams-Lambert in Saskatchewan and Ricky Collins Jr. in BC who all look to prove they belong in starting rosters for their franchises and fantasy players. Holley has shown great ability to break big plays in his stints as a starter previously for the Riders, while Williams-Lambert was a training camp stand out for the green and white. The release of Bakari Grant and Chad Owens there opens up a lot of playing time and targets for them. Ricky Collins on the other hand has bounced around from Saskatchewan to Hamilton and now to BC with little production since early 2016. He's got a lot to prove before becoming a reliable fantasy option again, but starting at boundary WR in BC should give him a chance to do that.
DEFENCE/SPECIAL TEAMS
Stampeders – $5100
Argonauts – $4500
Roughriders – $4400
Eskimos – $4900
There aren't a lot of opportunities this week to play proven high scoring fantasy defences in great matchups. In that scenario it's wise to opt for defences that come at a discount in matchups versus questionable quarterbacks. Both the Eskimos and Argos check in in the bottom half of the salary scale this week. The Eskimos were a below average fantasy defence in 2017, but the matchup versus rookie Chris Streveler is hard to ignore. The Argos defence on the hand faces a much more talented offence overall, but gets to see Zach Collaros under centre for the Riders who looked awful in 2017. Collaros' preseason performance didn't look much better than the 2017 version, so there may be turnovers to be had in windy Regina.
Cheaper yet is the Roughriders unit which will get to play in those same potentially windy conditions on Friday. They have improved their defensive front significantly in the offseason and should be able to produce sacks at a much higher clip. Ricky Ray isn't getting any younger or more mobile. Even if pressure doesn't lead to sacks, the winds may lead to a few balls hanging up or going off target leading to turnovers.
If, however, you've filled out the rest of the lineup card and have salary to burn the Stampeders are still likely the most talented group available. The matchup versus Hamilton is not ideal though given their stable of 1000 yard receivers. Add that to the departure of a number of starters on the defensive unit from 2017 and they aren't the lock that they were last season when they beat Hamilton 60-1 in week six.
Have a great season, enjoy the football, and be sure to catch myself or Dylan on twitter if you've got more questions. Good luck in all your contests!