Sometimes building CFL daily fantasy lineups is like playing "Would you rather?"
This week DraftKings decided to play an ugly game of Would You Rather with CFL daily fantasy players as they introduced the 2 game Friday slate as the Featured slate, and only GPP slate available.
Would you rather play a tiny 2 game slate in which luck is an overwhelming factor or would you rather not play at all?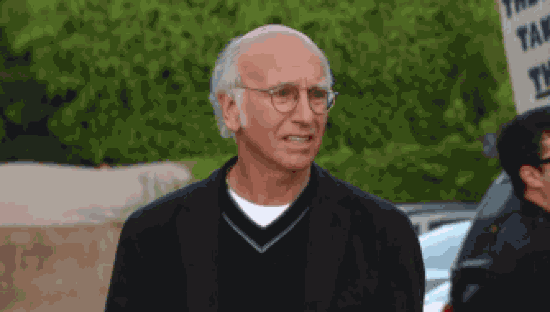 Thankfully, after a bit of work, they eventually created a full 4 game GPP slate to encompass the whole weekend, but with contest sizes merely half as big as the 2 game slate.
Would you rather play a tiny 2 game slate in which luck is an overwhelming factor for more money, or a full 4 game slate with some edge for half the prize money?
That's a yucky decision to force on players.
For what it's worth, I will be skipping the 2 game slate despite the increased prize money. Two game slates are terrible and wildly more subject to variance. I want nothing to do with that. You can enter whatever you contests you like obviously, but take I'll encourage you to skip the 2 game slate and invest your plays in the 4 game slate instead to send the message that 4 game slates are preferable for CFL fans. It might mean less to play for this week, but hopefully it leads to better long-term opportunities in the future.
When it comes down to actual lineup construction this week, it's still an ugly game of Would You Rather.
Would you rather build your lineups around good players in terrible matchups OR wretched players in great matchups? Because this week, it's either or. There's a smattering of mediocre players in mediocre matchups too, but that's just as hard to get excited about. It's not an easy slate to build on, but hopefully our breakdown and projections will continue to give you the edge we've found all season.
As usual, our rankings here are based on projected fantasy points from our projections model – not preference or value. So far this season, we've been really encouraged with the success of the projections model at providing reasonable expectations each week. The issue comes in trying to determine the scoring ceiling in the range of outcomes for each player, as that's what you're looking for in tournament plays. Our model gives a good mean projection for each player, but determining upside requires a bit more nuance that we'll try to provide in our writeups. Given that the CFL is primarily a GPP sport, we'll keep working in that direction.
PROJECTIONS OFFER
After weeks of tweaking and tinkering though, we are finally at a place where we are comfortable sharing our projections with you our loyal readers. I've had a number of GPP wins this season, along with other high finishes, that have given me confidence in our product. Other sites might offer you generic player rankings and statistics, but this is the only place you'll get access to actual projections to work from in building your lineups. We are offering them to you for $5 per week or $30 for the rest of the season. Come find me on Twitter @benyamen for details. This isn't a DailyRoto premium subscription at this point, just access to our projections, but coupled with our weekly slate breakdowns and twitter chat, we think it's a pretty powerful edge to have in CFL contests.
PROJECTED TEAM TOTALS
BC – 31.75
Winnipeg – 31.5
Calgary –
Toronto – 27
Ottawa – 24.5
Saskatchewan –
Montreal – 20
Hamilton – 19.75
The line isn't available yet for the Stampeders vs Roughriders game this Sunday, so I'm just going to make an educated guess that Calgary will be a 6 point favourite on the road in Regina with a team total around 30, and the Riders the underdog with a team total around 24. I could be completely wrong, as I have shown numerous times in the past, but for the sake of something to work from, that's where I'm starting.
As noted earlier, there's a lot of good players in bad matchups this week, and bad players in good matchups. Speaking of bad players, we have to waste the premium Ti-Cats matchup on Jonathan Jennings this week. BC will likely sport the highest team total on the slate, but it's hard to get excited about double stacking Jennings with receivers as he's shown a total lack of poise and accuracy this season. He doesn't even run consistently anymore. There is no better group of WRs with a worse supporting QB in my CFL memory. If BC hits 32 points it's likely on the shoulders of Jeremiah Johnson.
Other injuries and roster changes of note this week include Ryan Lindley – formerly of the Arizona Cardinals – chucking ducks against the flimsy but opportunistic Bombers secondary. He could have 25 fantasy points. He could have 100 yards passing and 3 interceptions in the first half leading Henry Burris to rip off his parka and reveal the superman shirt underneath for the second half. Again, it's a good matchup wasted on a bad quarterback.
Kevin Glenn is expected to return to the lineup this week after sitting out the Hamilton game with a sore hand. Unfortunately, last week was where we wanted him because no one has good games against the Stampeders outside Mike Reilly and Brandon Zylstra. It's a shame to waste a solid offence on the Calgary defence this week. I wouldn't be totally shocked to see a Riders team total in the odds around 20.
Finally of note, is the likely return of Kamar Jorden to the Stampeders receiving corps. Since he went on the 6 game injured list a month and a half ago the Stamps offence has ground to a halt. Bo Levi Mitchell has surpassed 300 passing yards only once and has had 3 games of the 6 below 12 fantasy points. I wouldn't want to focus a lot of exposure facing the Riders improved defence, but if Kamar is back there may be hope they can score a few TDs on offence to help out their stifling defence.
QUARTERBACK
Top Projected:
Matt Nichols, WPG – $10600
Kevin Glenn, SSK – $9600
Ricky Ray, TOR – $10000
Punt Single:
Ryan Lindley, OTT – $8200
When Matt Nichols is the top projected passer on the slate you know it's one filled with sadness and depravity. There are no good quarterbacks this week, so it only makes sense that Matt Nichols would top our list. On any other week, Nichols projection would put him around 3-5th on the slate, but this week it rockets him to the top of the list as everyone else struggles to get your interest. The matchup with Ottawa is unexciting but not terrible, kind of like Matt Nichols. If Nichols were a defence instead of a QB, he'd the be RedBlacks defence. This is like Shadow Link having to battle himself in the final battle of The Adventure of Link. Winnipeg is solidly in the middle of the league in terms of yards per pass attempt, Ottawa is solidly in the middle of the pack in terms of yards per attempt allowed and although Winnipeg scores passing TDs at an above average rate, Ottawa is reasonably stingy in that category, so it all levels out. Nichols is unexciting, but probably the most reliable player at his position this week.
Second in our projections this week is the surprisingly good version of 2017 Kevin Glenn returning from a hand injury. The Stamps are the toughest matchup in the league, giving up the fewest passing yards per attempt and fewest passing TDs per attempt by a WIDE margin. Working in his favour though, is the fact that Glenn gets to play at home. I think home/road splits in football are similar to batter versus pitcher stats in baseball, but it's pretty wild how much better Glenn and the Riders offence has been on home turf. Glenn is averaging 24.4 fantasy points per game on the season, but he has yet to score over 17 points in any road game or under 28 points in any home game. That's ridiculous. I will have very little exposure to the Riders this weekend, but if you are a believer, there's a case to be made.
Third in the projections is the other QB I will likely have a lot of this weekend, Ricky Ray. Ray consistently has the most passing attempts of any QB in the league and this week gets to face an Alouettes team that is quickly drilling itself through the floor of the pits of utter despair. Their numbers on the season are still reasonable, but the past few weeks have found them languishing and it's unlikely they will improve under their new coaching regime. Ray often gets a bad rap because the Argos settle for field goals at an unimaginable rate, but the upside is as good as an QB in the league because of his sheer volume of attempts. The Argos project for 45 pass attempts versus the defence that has given up the third most passing TDs in the league. I like is chances of having a ceiling week over a mediocre one.
Lastly, I'll mention Ryan Lindley. Really, that's all I want to do with Ryan Lindley.
If this were a Trevor Harris led RedBlacks team facing Winnipeg this week, I'd have a lot of Trevor Harris in my lineups. But it's Ryan Lindley. Have you ever watched Ryan Lindley? Because I don't want to watch anymore Ryan Lindley. Poor Larry Fitzgerald still has Lindley flashbacks. At only $8200 he projects as a decent value in this matchup and he has a receiving corps with a lot of big play potential, but I'm be hesitant to have too much exposure to him given his skill set. There's not much opportunity cost this week if you want to go the value route at QB, but the question is then where you really want to spend up given most of the high priced WRs on the slate are negatively affected by matchups and backup QBs.
RUNNING BACK
Top projected:
Andrew Harris, WPG – $8200
Jeremiah Johnson, BC – $7700
William Powell, OTT – $7400
Punt Single:
James Wilder Jr., TOR – $6300
Pretty much regardless of the matchup, Andrew Harris will be the top projected RB on every slate because of his role in the passing game for the Bombers. He had a couple down weeks midseason, but he still averages over 8 targets a game to go along with this rushing yardage. Unfortunately for Harris, if he's going to score this week, it's most likely going to come through the air as the RedBlacks are actually reasonably competent in rush defence and have surrendered the third lowest rate of rushing TDs per attempt in the league, having given up only 7 all season. The yardage should be there, as they give up the second most yards per rushing attempt, but the scores may be tougher to come by. Reality is it may be time for some negative regression there for the RedBlacks rushing score numbers.
Second in the projections is the unreliable Jeremiah Johnson in a prime matchup. For whatever their reasons may be, the Lions have decided they want to be a passing heavy team this season despite the fact they have one of the least reliable QBs in the league. Johnson has received only 26 carries total over the past 4 games. That's utter foolishness. The Ti-Cats represent a premium matchup in terms of scoring opportunities and as such JJ's ceiling is pretty high. There's good reason to believe he's capable of at least 2 TDs in this matchup. The uncomfortable part of having him in lineups is knowing that if he doesn't score multiple TDs, you're going to be left with a player priced near $8K with a single digit fantasy performance.
William Powell was a somewhat surprising start last week over Mossis Madu and he turned in a pretty masterful performance with 144 rushing yards as the centerpiece of the RedBlacks offence with backup QBs under center. This week he's priced up much nearly $1K but still deserves some consideration in lineups. He won't be a great value at this price, but if he receives 20-25 touches again this week against the Bombers he certainly has a shot at a score. Winnipeg is near the top of the league in terms of rushing TDs allowed and rushing yards per attempt so Powell deserves some exposure in your lineups if he makes the start for a second week in a row. It's worth noting that he's rarely done this in 2017. If it's Madu instead, he's a fine pivot.
It's hard to call $6300 a punt option, but he's near the cheapest "starting" RB on the slate. James Wilder came out of nowhere against the Eskimos to total 41.7 fantasy points on 190 rushing yards and 7 receptions for 67 yards. To put it in perspective, he hadn't scored over 1 fantasy point since week 7. His previous career high was 13.5 points. With the game he had last week you can expect his ownership will be ridiculously high versus the seemingly hapless Als on Saturday. Really, I don't want any part of the James Wilder Jr experience. He doesn't have very good hands despite his slew of receptions last week, his usage has been wildly inconsistent, and his yards per attempt are not good excluding a couple of exceptionally long runs last week. I may have a couple lineups with him as part of Argos stacks, but in general, I think he's a solid fade in week 14.
RECEIVER
Top projected:
Naaman Roosevelt, SSK – $8800
S.J. Green, TOR – $9300
Bryan Burnham, BC – $8400
Greg Ellingson, OTT – $9000
DeVier Posey, TOR – $8100
Armanti Edwards, TOR – $6100
Bakari Grant, SSK – $6500
Diontae Spencer, OTT – $8300
Emmanuel Arceneaux, BC – $7700
Punt Single:
Caleb Holley, SSK – $4900
Reginald Begelton, CGY – $3100
With Duron Carter likely out of the lineup versus Calgary this week, it's likely Naaman Roosevelt soaks up a few of those targets, further solidifying his place as the most reliable fantasy receiver in the league. It's a really bad matchup for Rosie on the surface, but the Stamps have been unexpectedly susceptible to giving up big games to opposing WR1s as evidenced by 20+ point performances from Greg Ellingson, SJ Green, Luke Tasker, Manny Arceneaux, and Brandon Zylstra. With few other high priced options worth considering this week, it may be a reasonable option to pay up for the volume of Rosie at home, even in a difficult matchup.
Kamar Jorden has been practicing with the Stamps this week and is expected to return from the six game injured list versus the Riders on Sunday. There's some fragility to his projection given the improving Riders defence and a recently struggling Calgary offence, but at only $5800 it's pretty easy to see paths that lead to 3x value without much of a stretch. If he dresses, he should likely get 7-8 targets as the top option in the Stamps passing game. That number could be even higher if DaVaris Daniels misses the game. He's not the ridiculous value of $4K Darel Walker that made him an easy lock last week, but he should be in most of your lineup if you like winning.
It's difficult to project a receiver that has to count on the remains of Jonathan Jennings to sling him the football, but the Hamilton defence is that bad. They gave up 3 first half passing TDs to Brandon Bridge last week.
Brandon.
Bridge.
In fairness, Jennings may be worse than Bridge at throwing the ball despite Bridge's awkward slide stop delivery, and he seems to no long have the rushing upside he once did either. If any team can MAKE JENNINGS GREAT AGAIN though, it's Hamilton. Bryan Burnham is probably the most reliable of the Lions stacked receiving corps on a weekly basis, so given his opportunities to score, his projections rises pretty quickly. That said, there's a lot of fragility here given that the Lions have surpassed 200 passing yards only once in the past month and Jennings has thrown 10 INTs to just 2 TDs in that span. Burnham is #good but his QB is more than equally #notgood. PICK YOUR POISON!
DeVier Posey is very TD dependent for fantasy purposes, which is odd for a WR. When Posey scores he meets value. When Posey doesn't score he will be pretty disappointing. Thankfully, his chances to score this week are pretty good. As I mentioned with Ray earlier, Toronto projects for over 40 pass attempts in this game and with the bulk of their targets invested in Posey, Green, and Edwards, their projections skyrocket with 8-10 targets a piece even with poor efficiency. Posey is a bit more boom or bust than either Green or Edwards, but he also comes in at a pretty significant price cut compared to Green. Edwards, on the other hand, doesn't score often but is a pretty safe bet for 6 receptions and 60 yards to meet value the other way around. Posey for the ceiling, Edwards for the floor, and Green if you really want to overspend.
Greg Ellingson gets a lot of targets, has big play ability, has a good defensive matchup, and will find himself in almost none of my lineups this week. Ryan Lindley is that much of a mitigating factor in my opinion. With Harris and Tate likely both still lost to injury, the run game will likely be the center of the offence for Ottawa which really hurts the upside of their talented receivers. I want no part of BORING Brad, and Spencer priced over $8K with this QB is pretty silly too. It's fair to have a couple Ellingson and Spencer lineups given their big play potential as a receiver and special teams player respectively, but likelihood of reaching their ceilings is low relatively speaking compared to previous weeks. In Ellingson's case it's been over a month since he eclipsed 20 fantasy points and this week is unlikely to see that change. At their inflated prices, it's hard to want too many Ottawa pass catchers this week.
Finally, there's a couple other Riders receivers that deserve some consideration this week despite the matchup, especially if Duron Carter is indeed out on Sunday with an ankle injury. Bakari Grant, frankly, doesn't get the respect he deserves. He's competing with two elite receivers in Saskatchewan each week for targets and still manages to get his share near 7 a game. Despite averaging 14.5 fantasy points a game, his price has never eclipsed $7K this season. If Carter is out, Grant is likely the 2nd option in the Riders passing game and likely to see 8+ targets making him a solid value play. This would also give Caleb Holley more playing time with the starting offence and at only $4900, he doesn't need to do a lot to meet value. Again, Calgary is a TERRIBLE matchup to attack, but the Riders will be throwing the ball a lot and someone is going to soak up the 10 targets that Carter vacates.
**UPDATE**
It looks like Kamar Jorden and DaVaris Daniels will be out again this week for Calgary, opening the door for Reginald Begelton at $3100. He doesn't project all that well, but he did have 10 targets and a TD last week. At only $3100, he's the salary relief with upside that you're looking for this week.
DEFENCE/SPECIAL TEAMS
Calgary Stampeders vs SSK – $5200
Toronto Argonauts vs MTL – $4800
Hamilton Tiger-Cats vs BC – $4000
Winnipeg Blue Bombers vs OTT – $4600
DST might be the most difficult decision you make all week, you guys. There are expensive options like the Stampeders that are just SO consistent that they are hard to avoid. There are cheaper options with upside due to bad opposing QBs like Toronto, Hamilton, and Ottawa that are interesting from a price and lineup differentiation perspective. I'll likely have some of all four of these defences in my lineups despite that fact that I usually only like to build with 2.
Calgary seems to score a TD on DST every week. Even when they don't they usually create enough sacks and turnovers to make it worth paying up for them. Their down weeks are often still better than a lot of other DST unit's ceilings. Roy Finch has the potential for a return TD every game and the defence is stifling. They are a difficult fade even on the road versus the Riders high scoring offence.
The three lower priced options are much less likely to score a TD, but have just as good – or better – a chance to create turnovers given that they face Darian Durant/Drew Willy, Jonathan Jennings, and Ryan Lindley respectively. It's probably wise to have some exposure to all 4 of these DSTs.  Really, there's a case to be made for the BC defence too facing the Masoli Turonver Machine, but you have to draw the line somewhere or you'll be so spread out you can't capitalize on anything.
Well, that does it for week 14. We'll keep updating this article throughout the week as depth charts roll out and projections adjust. Be sure to join in the conversation in the DailyRoto Forum and hit us up on Twitter at @benyamen or @RealestChrisKay. Enjoy the games, and good luck in all your contests!