Heading into week 13's CFL daily fantasy slate, we wish we could entice you with glorious football led by amazing quarterback play, star running backs and stud options out wide, but this isn't the case. 1 out of 3 ain't bad right, Meatloaf?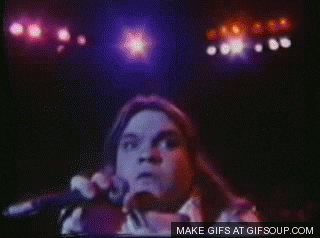 This week's slate is one of the toughest we've ever seen with multiple quarterbacks likely out and bye week's/injuries also hampering us at the running back position. The great news is that the receiver position is stocked full of great options to choose from though! Let's take a look…

PROJECTIONS OFFER
After 12 weeks of tweaking and tinkering though, we are finally at a place where we are comfortable sharing our projections with you our loyal readers. We've had a number of GPP wins this season, along with other high finishes, that have given us confidence in our product. Other sites might offer you generic player rankings and statistics, but this is one of the few places you'll get access to actual projections to work from in building your lineups. We are offering them to you for $5 per week or $30 for the rest of the season. You can find us on Twitter @benyamen and @RealestChrisKay for details. This isn't a DailyRoto premium subscription at this point, just access to our projections, but coupled with our weekly slate breakdowns and twitter chat, we think it's a pretty powerful edge to have in CFL contests.
Projected Team Totals
Calgary – 31.25
Saskatchewan – 30.75
Edmonton – 26.5
Hamilton – 25.25
Toronto – 25
Ottawa – 25
Montreal – 23
BC – 21.75
QUARTERBACK
Top Plays:
Mike Reilly, EDM – $10,700
Drew Tate, OTT – $8,900
Jeremiah Masoli, HAM – $8,100
Punt Single:
Brandon Bridge, SSK – $6600
What a mess quarterback is in week 13. With multiple quarterbacks injured (Kevin Glenn, Trevor Harris and Travis Lulay) things are quite murky in these waters. If Glenn is, in fact, out (he should be) then Mike Reilly is the number one play and safest of all available quarterbacks. After struggling against Saskatchewan in week 10, Reilly has come back with respectable outings against a very good Calgary defense. Now, he faces an Argos defense that has looked good as of late due to matchups. Reilly has one of his favorite targets back for another week in a row in Derel Walker, giving him the best (in my eyes) receiver group in the country, making him as appealing as it gets in this slate at this position.
Drew Tate has appeared in multiple games this season, but not as the main man under center. He took over for Trevor Harris last game when he got hurt and now is in line to start against Montreal on Sunday. His matchup might not get any better than this with the Alouettes allowing 30+ points in four straight games. This season they have allowed 280+ passing yards nine times and five of those times the opposition went for 300+ passing yards. Tate has a plethora of receivers to rely on and the emergence of Diontae Spencer as a credible man out wide has made them even deeper. His performance against Hamilton last week (8 for 13 for 114 yards and 1 TD) shows us he's a more than capable play all things considered.
When Jeremiah Masoli rates as your third best quarterback in a slate you're either playing a two-game slate or DFS CFB from many moons ago. Not this time though as injuries have vaulted Masoli up the rankings this weekend. Last weekend we saw that he can provide a decent floor thanks to his rushing ability (7 carries for 73 yards), but it'll take touchdowns to give him a big game. At this cost, we'd rather go Tate, but to save a little more money Masoli makes sense considering his usage.
This week we should have done rankings differently for the quarterback position because of the four best options at quarterback, three of them are typically considered punt plays. With Kevin Glenn doubtful to play this weekend, Brandon Bridge comes in as our punt play this week at $6,600. Going this low isn't as cost effective as usual, but he is about $2,000 less than our number two and three quarterback plays on the slate. Bridge has two-star receivers to target in Roosevelt and Carter and should be asked to throw a bunch against Hamilton. Cameron Marshall, the Roughriders' top running back, continues to be out and with that, the run game takes a hit. Bridge is worthy of consideration in tournaments, but we'll mainly look to find value at the running back and receiver positions this week.
RUNNING BACK
Top Plays:
Jerome Messam, CGY – $7,600
Mossis Madu Jr., OTT – $7,200
Jeremiah Johnson, BC – $7,500
PUNT SINGLE(S):
Roy Finch/Chris Rainey, CGY/BC – $5,600/$5,700
The top running back this weekend is none other than Jerome Messam. With Andrew Harris on a bye week, this one should come as no surprise. He has been fairly reliable all season long and sees some of the highest usage of all running backs in the CFL (15.6 touches per game). With Calgary owning the highest implied team total of the slate (31.25) and the largest spread (9.5), we should easily see plenty of Messam in what is a decent matchup against BC. Ben and my strategy going into the weekend isn't likely going to mean a ton of Messam in our lineups, but we do like his floor of mid-teens if value elsewhere can be found.
Mossis Madu Jr. should be the starter this week for the Redblacks and if that's the case then he rates second best in the slate at the running back position, just barely ahead of Jeremiah Johnson. There's plenty to like about the Ottawa back like the four catches per game in his last four and three straight games of 11+ carries. There's also the fact that he has a backup quarterback in under center in week 13, which could easily mean more check downs and runs. Just two weeks ago he had a very solid game against these Alouettes racking up 109 total yards on 17 touches (3 receptions).
While Jeremiah Johnson rates third amongst all running backs in our projections, his situation is one we're going to avoid this weekend. He saw a ton of action last week against Montreal, but we don't think that'll be the case against a very tough Calgary defense that as a team is almost a 10-point favorite. We could see Johnson rack up 3-4 receptions through the air, but with BC playing down the entire time we may see more Chris Rainey in the backfield than we will Johnson. This is a bad matchup for Johnson's true running back talents.
Week 13's running back punt singles are likely where we are headed when constructing our lineups. With Messam being a low upside guy, we're looking at two returners in Roy Finch and Chris Rainey to fill this position. Finch is definitely the safer of the two because he is such an elite return talent, while Rainey brings more upside as he is used more offensively. The two of them should be good for low to mid-teens, but we're leaning Finch because he doesn't have to face off against the tough Calgary defense.
RECEIVER
Top Plays:
Naaman Roosevelt, SSK – $9,100
Greg Ellingson, OTT – $9,400
Duron Carter, SSK – $8,900
Brandon Zylstra, EDM – $9,200
Brad Sinopoli, OTT – $7,900
DeVier Posey, TOR – $8,400
PUNT SINGLE(S):
Derel Walker, EDM – $4,000
Marken Michel, CGY – $6,500
Week 13's slate is one of the toughest of the season thanks to quarterback injuries and as we all know, those same injuries will directly impact how we look at our receiving group. Even with two new quarterbacks under center for both Saskatchewan and Ottawa, we see four of the top five projected receivers come from these two teams. Even lowering those four receivers by 10% to make up for a new and lesser talented quarterback left them highly rated.
Naaman Roosevelt is the top guy according to projections and with good reason. He is about as steady as you get from a receiver, generating double-digit fantasy point totals in every game this season. He has also turned it up recently scoring twice and recording two 100+ yard-receiving games. We're not thrilled with Brandon Bridge under center for Saskatchewan, but he should continue to see plenty of targets against the lowly Hamilton Tiger-Cats defense that is the worst in the CFL.
Saskatchewan's implied team total is second best in the state, so we're not all too concerned about their quarterback change, but this isn't the case when it comes to Ottawa and Greg Ellingson. Ellingson's Redblacks are projected to score just 25 points with Drew Tate under center. Even against the awful Montreal defense, Vegas does not have much faith in their offense. While Roosevelt is the model of consistency at the position, Ellingson has certainly had his share of ups and downs. We're looking at him as a slightly more risky option, but he has the kind of potential to go for 30+ fantasy points, something Roosevelt hasn't done all season long.
After a below average start to the season, Duron Carter has become a stud in the Roughriders' offense. He provides the upside you're looking for in this prime matchup and does many great things on the field like run the football and return punts occasionally. This gives him ample opportunities to score, which he has done in six straight games. Choosing between Carter and Roosevelt is very tough, but there's no wrong answer. Both receivers are great options that are priced nearly identically in this slate.
Brandon Zylstra is a great tournament option in week 13 for many reasons. He's priced at about the same price as the three previously mentioned receivers but has a murkier situation in terms of targets than those three. The Eskimos added Derel Walker to the squad, giving them 3-4 legitimate targets on every play. With that said though, Zylstra ended with 10 catches for 187 yards last week against Calgary. If he can produce in that type of situation against that kind of defense then he should certainly be considered against Toronto. We suspect low ownership rates out of him this weekend but he has the upside to be the top receiver in this slate.
The Redblacks number two receiver, Brad Sinopoli, is about as vanilla as they come in terms of fantasy receivers. He's priced fairly high at $7,900, but has not hit 2x that cost but three times this season. With a new quarterback under center this week, we're going to fade him and look for more upside since tournaments are the majority of what Ben and I play.
DeVier Posey surprisingly rates higher than Toronto's top receiver, SJ Green, and also comes with a cheaper price tag. We're fans of Posey in large field tournaments, but that "cheaper" price tag is still $8,400. In his five games with the Argos this season, Posey has gone for 100+ receiving yards just once and has relied upon four touchdown catches to hit value. Toronto's implied team total is just 25, which doesn't allow for us to get too excited over this play. We would consider Posey in large field tournaments where many more people will be on Carter, Roosevelt and Ellingson in terms of expensive receivers.
There is only one player in this slate where we would consider not using him in 50% or more of our lineups to be dumb. His name is Derel Walker and he comes in at the low cost of just $4,000 this weekend. Don't know who he is? Well, he was just released from the Tampa Bay Buccaneers and has returned back to Edmonton where he went for 109 receptions, 1,589 yards and 10 touchdowns in 2016. In his 2017 debut, he caught 8 passes for 93 yards and even had a two-yard touchdown run. Walker is a must play in the majority of your lineups at his price tag.
Marken Michel represents more than just himself when we talk about him here. As of writing this, it's quite possible that all of Kamar Jorden, DaVaris Daniels and Anthony Parker miss the week 13 game against BC. Even though this is the case, Vegas still loves them. Their implied team total is the highest of the slate at 31.75 points. If those three receivers are out for this one then Michel represents one of two legitimate targets for Bo Levi Mitchell – the other one being Marquay McDaniel. If Daniels or Parker play then they should also be considered. It is truly a wait and see type approach to this situation considering how many unknowns there are.
DEFENCE/SPECIAL TEAMS
Calgary Stampeders – $5,000
Saskatchewan Roughriders – $4,900
Montreal Alouettes – $4,200
Calgary is easily the top defense in this slate with the fact that they are facing the team with the lowest implied team total (BC), turnover prone Jonathon Jennings at quarterback for the opposition, and having the best returner in the CFL in Roy Finch. Add it all together and it makes for an easy decision to pay up for them.
Saskatchewan has been the best defense in the CFL over the past four weeks and that's with a horrible performance against Winnipeg happening just last week. Against BC, Edmonton and Winnipeg from week 8 through 11 (week 9 bye), they generated 9 interceptions, 5 fumble recoveries, 7 sacks, 1 safety and 4 touchdowns. In week 13, they face a Hamilton defense led by turnover prone Jeremiah Masoli and zero real weapons at running back or receiver.
If you're looking for a punt defense this week then look no further than Montreal against Ottawa. While Montreal's defense has given up a ton of points recently, they have averaged just under 7 fantasy points per game in the past five weeks. Ottawa will have a backup quarterback under center in Drew Tate and will be able to get to him like they did to Trevor Harris in Week 11 (4 sacks) making them a viable punt option.
Well, that does it for week 13. We'll keep updating this article throughout the week as depth charts roll out and projections adjust. Be sure to join in the conversation in the DailyRoto Forum and hit us up on Twitter at @benyamen or @RealestChrisKay. Enjoy the games, and good luck in all your contests!